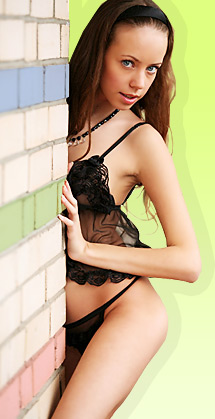 Profile
Born: 1988 in Russia
Height: 165 sm
Weight: 43 kg
Hair: Brown
Eyes: Gray
Bust: small
Measurements: 84-58-86

Introduction
I am Nata, of course. I am a fun-loving young girl and am currently studying at university. Like most girls my age, I love to dance and have fun, meet with friends in the local coffee shops, I love to shop for new, feminine and sexy clothes. I love to travel but have yet to go anywhere beyond Russia.
My friends all say I am a lovely and caring girl, and full of life. Maybe you can see this in my photos and videos? I hope you will all enjoy discovering my natural beauty, grace and femininity and perhaps even get to know me a little better in the process.
Why do I like to pose nude
As I've said before, I love to be nude. But to me, posing in the nude allows me to express myself in a way that many girls rarely get the chance to do: Express themselves in a sensual, sexy, feminine, beautiful way, in all their natural glory.

And besides, the photos and videos will last longer than a simple memory. Also, it is very thrilling to know that people all over the world will see and enjoy all my natural feminine charms.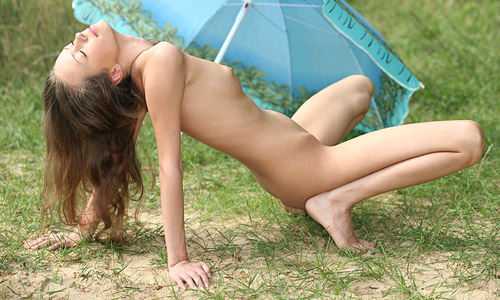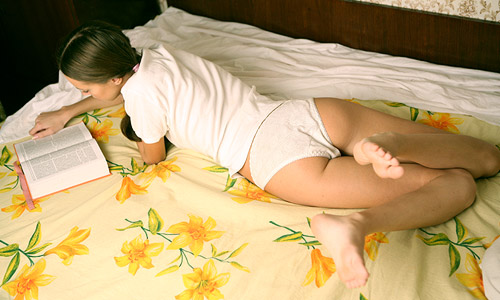 Do I really enjoy being nude?
Well, to be honest, from an early age, I have always enjoyed running around in the nude. My mother always says she had to chase me to get me to put my clothes back on. I may have grown since then, but, as they say, "some things never change".

I really love feeling the hot sun on my naked body and the cool summer breeze on my skin. I also love to swim in the nude and do so whenever I am near water. So next time you are at a beach in Russia, keep your eyes open! :-)
Secret facts about myself?
I love chocolate and the smell of grass after a light summer rain. But on a more personal note, sometimes I let my pubic hairs grow and wear very low jeans; it is thrilling (and a bit naughty) to see peoples' expressions and reactions when they notice my "little hairs" poking out from my pants.

Other times, I wear the shortest little dress I have, without any panties, and wait to see how people will react when that naughty summer breeze lifts my skirt. Of course, it's all in good clean fun.